Antiterrorism: The Surprising First Step in the Sustainability Formula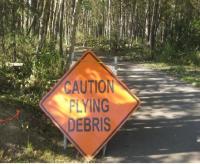 Please note: The attached file below contains a paper that is linked to a presentation in pdf format from the BEST5 conference. Open with Adobe Acrobat for best results.
The basic assumption in antiterrorism is there are too many threats to defend against. The second basic assumption is that measures must be in place beforehand. And lastly, the resources are not available to harden every facility, transportation system or event venue to the point that nothing will occur. This presentation takes the proven concepts of CPTED and adds five basic principles of antiterrorism design. Ultimately, the overarching philosophy is to reduce the effects of intentional acts and prevent mass casualties.
Presented at:
Building Enclosure Science and Technology (BEST5) Conference
Published & professionally reviewed by:
BEST5 Technical Committee
Add comment
Log in
to post comments