Beyond the Mock Up: The Value of Temporary Occupancy and Evaluation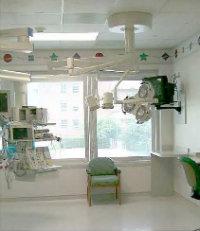 This article documents fundamental planning issues, both conceptual and detailed, in designing a CICU addition. It also addresses some of the design modifications imposed by existing conditions.
The Academy Journal is published by the AIA Academy of Architecture for Health (AAH). The Journal is the official publication of the AAH and explores subjects of interest to AIA-AAH members and to others involved in the fields of healthcare architecture, planning, design and construction.
Periodical:
The Academy Journal of the Academy of Architecture for Health (AAH)
Published & professionally reviewed by:
The American Institute of Architects
Add comment
Log in
to post comments