Cricket Shelter—Modular Edible Insect Farm (2016 R+D Award)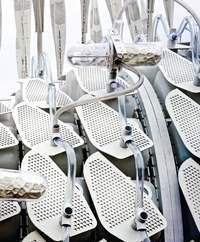 Terreform ONE creates a new building typology that can endure natural disasters and climate change while feeding the planet. The food source? Crickets. Ultimately, Terreform ONE's prototype cricket shelter and farm is less about providing emergency relief, and more about experimenting with food culture and ecology through architecture.
Project: Cricket Shelter—Modular Edible Insect Farm
Design Firm: Terreform ONE
(2016 R+D Awards recipient)
R+D Awards
ARCHITECT magazine's annual R+D Awards program honors the research and technologies that have advanced the profession at every scale—from design strategies and building products to fabrication methods, installations, software, and materials.
Published & professionally reviewed by: