Design for Aging Review 9: Data Mining Findings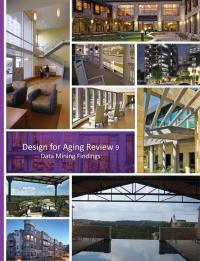 The DFAR9 Data Mining study was conducted by the Perkins Eastman Research Collaborative and analyzed data collected for the ninth biennial Design for Aging Review design competition. The purpose of the research project is to describe patterns and statistics from the data and to share the findings with architects and providers who want to know the current state of practice. The data provided in the DFAR9 submissions reflect the changing demands and emerging concepts that are re-shaping today's senior living industry.
The mission of the AIA Design for Aging Knowledge Community (DFA) is to foster design innovation and disseminate knowledge necessary to enhance the built environment and quality of life for an aging society.
Published & professionally reviewed by:
The American Institute of Architects
Add comment
Log in
to post comments