Developing an Evidence-Based Design Model that Measures Human Response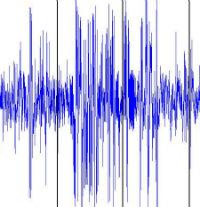 Developing an Evidence-Based Design Model that Measures Human Response: A Pilot Study of a Collaborative, Trans-Disciplinary Model in a Healthcare Setting
This report to the AIA College of Fellows documents the work of the 2005 Latrobe Fellowship team of Chong Partners Architecture (now Stantec Architecture), Kaiser Permanente (KP), and the University of California, Berkeley. The Latrobe team came together based on the belief that the perspectives, skills and experiences of architects in private practice, facility planning professionals working within client organizations, and scholars in university research communities would enrich an exploration into how to make high value design decisions ("high value" meaning those decisions that can be demonstrated to improve organizational performance). Our goals were to determine what types of information would be useful to clients and designers to inform the design process and facilitate decision-making, and to understand which research methods are most likely to help us predict the outcomes of our work.
The report addresses five research endeavors.
Literature Review on Evidence-based Practice: We explored the state of evidence-based practice in design and other professions. We identified some precedents from other professions that we believe could inform architects as we challenge ourselves to resolve a point of view about the role of evidence in our work.
Literature Review on Lighting: We conducted literature reviews on lighting research and specifically the impacts of lighting on health.
The Natural Experiment: We pursued a research track aimed at using three existing KP databases as the "tool" for queries about relationships among design attributes, medical outcomes, and patient satisfaction. Because of size and logistical complexity, this became a very large endeavor, and the Latrobe result is the creation of a data model (system) rather than specific design outcome queries.
The Laboratory Experiment: In addition to the database, we explored a laboratory experimental approach to test the effects of lighting frequencies on health and cognitive performance. This track's focus was to explore rigorously controlled scientific methods, demonstrate the use of mobile devices that measure environmental conditions, and relate physiological responses to design conditions.
Trans-disciplinary Research Lessons Learned: We observed the process itself to make observations about collaborations and trans-disciplinary research as they may apply to the creation of evidence for design in the future.
[2005 Latrobe Prize; AIA College of Fellows (COF)]
Published & professionally reviewed by:
The American Institute of Architects