Durability of Water-Resistive Barriers as a Factor in Litigation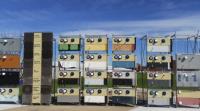 Please note: The attached file below contains a presentation in pdf format from the BEST5 conference. Open with Adobe Acrobat for best results.
Problems with manufacturing, design, and construction cause countless premature failures of water-resistive barriers; therefore, durability is a central factor in construction litigation. This presentation synthesizes a practical understanding of durability based on theoretical behavior, observations from numerous failure case studies, and research and test results from The Durability Lab. Improving durability is also closely related to sustainability; preventing premature failure keeps building materials out of the landfill longer.
Presented at:
Building Enclosure Science and Technology (BEST5) Conference
Published & professionally reviewed by:
BEST5 Technical Committee