Indoor Environmental Quality Performance of a Double LEED™ Platinum Commercial Office Building Pre- and Post-Retrofit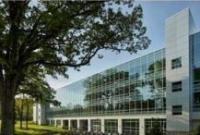 Please note: The attached file below contains a paper from the BEST5 conference that is linked to a conference presentation in pdf format. Open with Adobe Acrobat for best results.
A late 1960s commercial office building was transformed into a state-of-the-art double platinum-rated LEED™ (USGBC LEED v3 Core and Shell and Commercial Interiors) corporate headquarters over an extensive 18-month renovation. The traditional floor plan with perimeter offices and central workstations was reconfigured into an open concept office space with central workstations, perimeter hallways, and collaborative space. The existing building was stripped down to the steel and concrete structure and enclosed in a high performance building envelope and glass facade. The interior open-plan office space was designed to maximize occupant comfort, as well as improve the health and well-being of the employees. This paper describes the extensive improvements to the building envelope, interior space, and mechanical systems. Results of a systematic indoor environmental quality assessment, conducted pre- and post-retrofit, using continuous and intermittent measurements to quantify indoor acoustic, thermal and visual comfort, as well as air quality are presented, as well as measurements for thermal, visual, and acoustic comfort.
Presented at:
Building Enclosure Science and Technology (BEST5) Conference
Published & professionally reviewed by:
BEST5 Technical Committee