Moving from Volume-Based to Value Based Care…Are You Ready?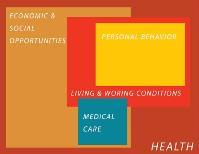 Discussions were initiated with healthcare leaders to understand the care delivery patterns of the past and the future uncovering several common themes:
Business Case Delivery
Value and Quality
Exposure and Obligations
Alliances and Relationships
Capitalizing the Outcomes
Prepare to Up-End Patterns
Space for Essential Use
The overarching principle is to develop bold new ideas through decisive leadership and becoming stewards of the community.
This article originally appeared in The Academy Journal, published by the AIA Academy of Architecture for Healthcare (16th edition).
Periodical:
The Academy Journal of the AIA Academy of Architecture for Health (AAH)
Published & professionally reviewed by:
The American Institute of Architects