New Hospital on a New Site - Case Study for Universal Application: Arrowhead Regional Medical Center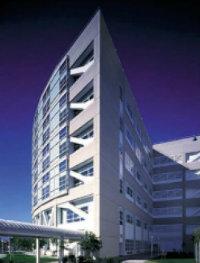 The intent of this article is to show how the effective application of the planning principles used in the development of the design for Arrowhead Regional Medical Facility can be applied to the future planning of hospitals in a regional and international context. We seek to demonstrate this thesis by showing how the concepts used in the planning of Arrowhead held up over the 10-year planning, design, and construction of the project, and how the lessons learned in that process were applied to the design of a hypothetical hospital in the Middle East.
The Academy Journal is published by the AIA Academy of Architecture for Health (AAH). The Journal is the official publication of the AAH and explores subjects of interest to AIA-AAH members and to others involved in the fields of healthcare architecture, planning, design and construction.
Periodical:
The Academy Journal of the Academy of Architecture for Health (AAH)
Published & professionally reviewed by:
The American Institute of Architects