Patient-Population Based Design: A Needs-Assessment Approach for Designing Healthcare Environments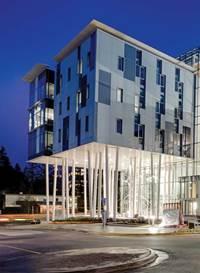 Patient-population based design has been employed in a range of completed facilities, encompassing acute to long-term care and serving specific patient populations as diverse as rehab and dementia care. This paper presents the use of patient-population based design in an outpatient setting. The patient population for this new facility is a learning case due to the variation of patient needs. The primary tool for this process is a population-based matrix; a template of this tool is included for readers' use in their institutions. This article outlines the concept and illustrates a case study utilizing this design process.
This article originally appeared in The Academy Journal, published by the AIA Academy of Architecture for Healthcare (17th edition).
Periodical:
The Academy Journal of the AIA Academy of Architecture for Health (AAH)
Published & professionally reviewed by:
The American Institute of Architects