Planning for Change: Hospital Design Theories in Practice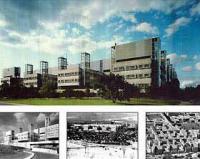 This article documents the theories and approaches of hospital planning for change as a context for the healthcare projects of Zeidler Partnership Architects. It explores an iconic hospital, McMaster Health Sciences Centre in Hamilton, Ontario, and documents its evolutionary process over the last three decades. The article analyzes the architectural intentions of the McMaster project through the seminal text, Healing the Hospital: McMaster Health Sciences Centre: Its Conception and Evolution. It is here that the project's main designer, Eberhard Zeidler, Hon. FAIA, declared that the hospital was "never to be finished." In addition, the project explores the firm's current model for healthcare design, a paradigm shift in this highly specialized field.
The Academy Journal is published by the AIA Academy of Architecture for Health (AAH). The Journal is the official publication of the AAH and explores subjects of interest to AIA-AAH members and to others involved in the fields of healthcare architecture, planning, design and construction.
Periodical:
The Academy Journal of the Academy of Architecture for Health (AAH)
Published & professionally reviewed by:
The American Institute of Architects
More Like This
Add comment
Log in
to post comments