RCI, Incorporated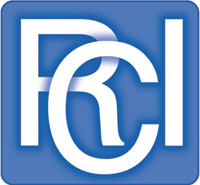 RCI, Incorporated, is an international association of professional consultants, architects, and engineers who specialize in the specification and design of roofing, waterproofing and exterior wall systems. Since 1983, RCI members have offered unbiased design, repair planning, quality observance, legal testimony, and general roof management services. In March of 2006, RCI (formerly Roof Consultants Institute) expanded its mission and service scope to include waterproofing and exterior walls. This action reflects the understanding that roofing issues often influence the entire building envelope. It was discovered that in increasing frequency, RCI members are called upon to address building-wide concerns from below-grade to rooftop.
RCI professional members adhere to a strict ethics code that offers unprejudiced service without affiliation with any product or manufacturer. The organization's current membership numbers more than 2,800 and includes an international constituency throughout the United States and Canada. RCI regularly hosts educational programs designed to demystify and explain the practical application of roofing technology, waterproofing methods and sound building envelope theory. A monthly technical journal (Interface), an online newsletter (RCItems) and international, regional and chapter events provide interactive forums for information exchange and networking.
The Professional Registrations of Registered Roof Consultant (RRC), Registered Waterproofing Consultant (RWC), Registered Roof Observer (RRO), Registered Exterior Wall Consultants (REWC), and Registered Building Envelope Consultant (RBEC) distinguish professionals with the proven standards of education, experience and ethics. The organization's mission is realized through a professional staff headquartered in Raleigh, NC, through the efforts of a volunteer board of directors, by numerous committee members, and by its individual members across the globe.
RCI invites you to browse their web site and to discover more about RCI, and the services of its members.