Testing Whole Building LCA: Research and Practice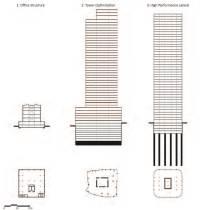 One of the Carbon Leadership Forum's research projects is to conduct whole building Life Cycle Assessment (LCA) case studies of buildings. Three LCA case studies have been completed, each of different project types and each in collaboration with different project representatives. The research tested different LCA tools and evaluated design alternatives in an attempt to quantify a reduction to the building's overall environmental impact. The methods and preliminary results of these LCAs are presented here along with commentary regarding the potential and challenges of integrating whole building LCA and green building rating systems.
The focus of all three studies has been identifying methods to improve the environmental performance of the structural system in unique ways: case study one compared the use of different structural materials, case study two looked to optimize the concrete structure through the reduction of quantities and judicial specification of material, and case study three explored the environmental benefit of providing structural and non-structural systems that perform well in earthquakes. Case studies one and two both use process-based LCA while case study three uses economic input output (EIO) LCA.
Presented at:
2015 AIA / ACSA Intersections Symposium
Published & professionally reviewed by:
The American Institute of Architects
Association of Collegiate Schools of Architecture (ACSA)