Best Practices for Architectural Coatings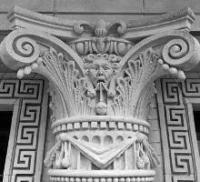 What: This introductory guide aims to demystify the field of architectural coatings, and, by so doing, improve outcomes in the removal, selection, and application of paints, waterproofing coatings, protective products, and other surface treatments. It touches on some of the diverse products and considerations in the broad array of available coatings. Given the number of buildings that are irreparably damaged by the uninformed and indiscriminate use of coatings, it is critical to understand the basic composition of coatings, their appropriate uses, and considerations for their specification, application, restoration, and replacement.
Why: The expense of rehabilitating an ill-conceived or poorly executed coating project can far outweigh the cost of appropriately specified, designed, and applied paints and coatings.
How: Based on the research, direct testingand experiences on this longstanding architecture firm specializing in the rehabilitation of building exteriors. Contains list of representative projects.
Periodical:
Hoffmann Architects Journal
Published & professionally reviewed by:
More Like This
Add comment
Log in
to post comments