Case Studies of Carbon Neutrality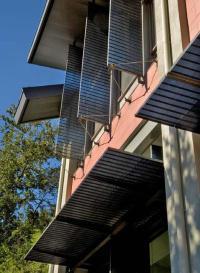 In 2006, the American Institute of Architects adopted the 2030 Challenge. The AIA also initiated a program (2001) to develop case studies of recently completed and ongoing projects. The case study initiative was intended to expose students to specific issues of professional practice, and simultaneously provide opportunities for practitioners to reflect on their design approach for their next project. This project addresses both AIA initiatives, relates to domains of architectural knowledge, design, and building performance; strengthens research links between academia and practice, and addresses the goals of the 2030 Challenge.
The Case Studies of Carbon Neutrality Project catalogues the design and delivery process for carbon neutral buildings through a series of case studies that describe design intent and actual performance. Research methodologies include interviews with selected practitioners from architectural firms on the West Coast on the design process and strategies that delivered buildings that meet the 50% target of the 2030 Challenge. Performance outcomes are measured by using a nationally implemented set of investigative protocols that focus on particular design strategies. By documenting the delivery process for carbon neutral buildings, the barriers to sustainable practice will be better understood ― the issues faced by design teams during the design process and the role of clients, consultants, and contractors. Examining the results of post-occupancy performance will offer practice a means to "close the loop" of design lessons learned in building design.
The six case studies are:
Chartwell School (Seaside, CA)
East Portland Community Center (Portland, OR)
The Gerding Theater (Portland, OR)
Orinda City Hall (Orinda, CA)
Portland State University, Stephen Epler Hall (Portland, OR)
Tillamook Forest Center (Tillamook, OR)
Published & professionally reviewed by:
The American Institute of Architects