By Proxy: Design Problems and Collaborative Inquiry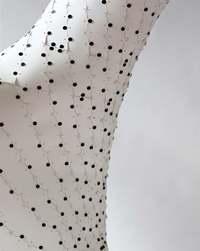 Collaborations between private sector commercial or research organizations and academia are on the rise in architecture. There has been a recognition particularly in the last ten years of the value of incorporating design thinking into problem solving across scales and industries.
This paper examines a number of strategies that address the inherent tension in partnered research-design projects by reconfiguring stated problems into proxy inquiries. Outlined in the paper are findings from the Proxy Series, which began in as a set of research-based academic inquiries focused on the exploration of emerging technologies and their reshaping of 1) design theory, 2) design process, and 3) design production. Conducted through studios, seminars, and independent research, each inquiry investigated a discrete set of issues spanning these three areas.
Presented at:
2017 AIA / ACSA Intersections Symposium
Published & professionally reviewed by:
The American Institute of Architects
Association of Collegiate Schools of Architecture (ACSA)
Add comment
Log in
to post comments